Best Outlooks for the Future – for Yourself and for Burgmaier.
Our innovative capacity has made us a leading manufacturer of high-precision parts. We supply to customers all over the world. 800 employees in development, design, manufacturing, assembling and quality assurance at 250 manufacturing machines on a production area of 31,000 square meters work jointly in pursuit of our credo quality first.
The passion for zero defects guarantees that we will wow our customers also in the future. We respond with flexibility to changes in the market with the objective of securing our corporate success in the long term and to offer innovative solutions to our customers and attractive jobs to our employees. An extremely important factor of the current time is: We are deep in the most crucial change in automotive history. We want and we have to do a lot of things differently to continue our success in the market. We will still play an essential part as a manufacturer of high-precision parts also in the automotive and networked world of the future. Especially in the fields of electric steering, hybridization, camshaft adjustment, gearboxes, brakes and electric motors we see a market volume of billions of Euros for our products over decades.
By the way: Approx. 350,000 parts leave our plants every day and statistically there are five Burgmaier parts in every car made in Europe.
We undertake ecological responsibility and operate sustainably.
We can reduce CO2 pollution dramatically with our photovoltaic unit. We stimulate the awareness of our employees for the environment and for the saving of energy in appropriate training courses, advanced training and information, which enables them to work independently in their field of functions. We wish to reduce our consumption of resources by optimized processes and workflows. Measures are taken in the course of continuous improvement to avoid pollution of the environment and waste of energy. We are aware of the fact that all our processes must accord with the interests of society. In the first place, our products and services serve the safety of human beings, the economical use of resources and the cleanness of the environment. We use optimized processes to minimize emissions and waste as well as energy consumption as well as to preserve resources.
Since our company was founded in 1931, we have committed ourselves to the development and large-scale manufacturing of high-precision parts on an utmost quality level. From the very beginning, our innovative capacity and our social commitment have been characteristics of our corporate history.
1931
Foundation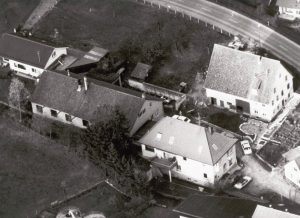 In 1931, Hugo Burgmaier (born in 1909) founded an electrotechnical factory and form turning plant, in which Bakelite plugs and turned parts for the electrical industry were manufactured. At that time, the company employed 30 people. After 1945, the French occupation troops totally stripped down the manufacturing plant. After many difficulties in reestablishment, production started again in 1947.
1958
Hugo Burgmaier buys factory building in Allmendingen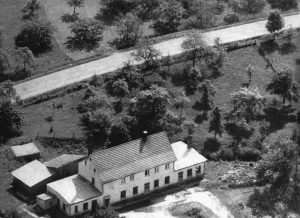 In 1958, Hugo Burgmaier bought a factory building in the main street of Allmendingen to expand his metal factory located in Schmiechen. The turned parts manufactured in Schmiechen were then finished in Allmendingen, where about 40 employees already worked in two shifts. His daughter Elli Burgmaier joined the company.

1968
2nd generation takes over the Burgmaier company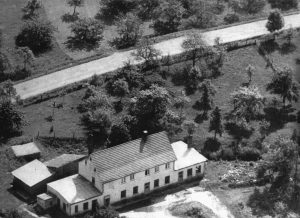 In 1968, the company's founder Hugo Burgmaier died. His daughter Elli Schick-Burgmaier and her husband Bruno Schick took over the management of Burgmaier, which employed 67 people at that time.
1970
Modern Manufacturing Hall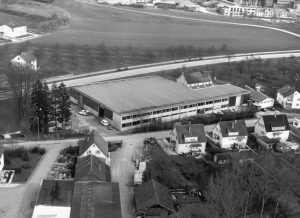 In 1970, a modern manufacturing hall with office building was built and the whole plant was relocated from Schmiechen to Allmendingen. Fundamental modernization, the purchase and manufacturing of state-of-the-art machinery and the further expansion of the plant in Allmendingen increased Burgmaier's importance in the automotive industry. Together with Hugo Burgmaier (born in 1953), his brother in law, Bruno Schick founded a hardening plant in the vacant hall in Schmiechen in 1977.

1986
Larger plant area in Allmendingen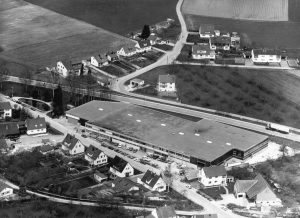 In 1986, the plant area in Allmendingen was doubled. At that time, Burgmaier employed 131 people. 40 of them were women and 11 were apprentices. Already in 1989, the number of young people who did their apprenticeship in the company had increased to 30.
1995
3rd generation takes over the Burgmaier company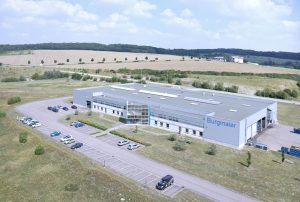 In 1995, Karl-Hugo Schick, the grandson of the company's founder, joined Burgmaier, after a physical division from the hardening plant (SHU) had taken place. He commenced his work in the management by establishing a new manufacturing plant in France. This affiliate "Precisdec" was founded in 1996 and had employed 8 people, whereas 155 employees worked in Allmendingen.
2000
New building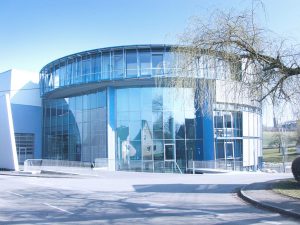 In 2000, then new management building and the expansion of the production area in Allmendingen were finished.
2004
Laupheim and Slovakia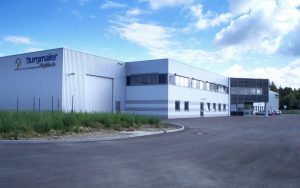 In 2004, the companies Burgmaier HighTech in Laupheim in Germany and Burgmaier Precision Slovakia in Banská Bystrica in Slovakia were founded.
2007
Plant Expansion in Laupheim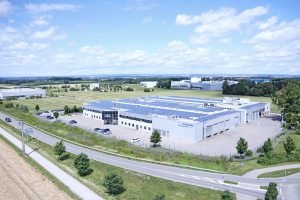 In 2007, an expansion was made in Laupheim to double the production area.
2012
Plant in Banská Bystrica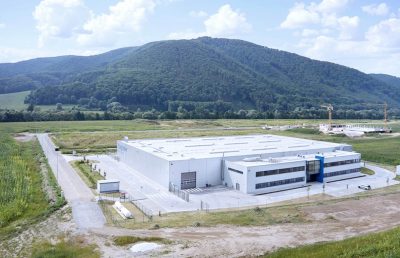 In 2012, the newly built plant in the industrial area of Banská Bystrica was opened. Currently, the Burgmaier Group employs more than 800 people in its 4 plants.